| | | |
| --- | --- | --- |
| | | |
| | Public Rated Breeders | |
| | | |

Did you buy a bird from one of our breeders? Let us know how they did.

We have developed a new rating system to help you take the guesswork out of deciding on a breeder. When you see a breeder's aviary listing through our Breeder Search, click on their star rating to see what others had to say about the breeders performance, or, if you bought a bird from them, submit your own.

NOTE: Entries will be reviewed for validity before being added to the breeder's records. All valid ratings will remain for 12 Months.

ATTENTION BREEDERS: You can now show your live rating and availability from your website....GO THERE


| | | |
| --- | --- | --- |
| | | |
| | Find Birds and Breeders | |
| | | |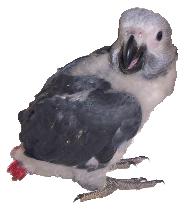 Birds For Sale
Find a Breeder

If you are looking for a new bird or a bird breeder in your area, you have come to the right place! With over 150,000 birds listed to date, we are leading the way in a quality and easy to use pet bird search.

You will find African Grey Parrots, Macaws, Cockatoos, Conures, Parakeets, Eclectus, Amazons, Caiques, Finches and many more birds for sale by selecting from 'Available Birds' in the menu at the top of any page.

If you are a breeder that has never been listed on birdbreeders.com and would like to list your birds, you can add your account here.

Thank you for visiting and good luck finding your next bird.


| | | |
| --- | --- | --- |
| | | |
| | Featured Breeders | |
| | | |

Winging It Aviary
13 East Hoffman Ave
Lindenhurst, NY 11757
631-450-4420



Winging It Aviary,LLC both supports and is an active member of the American Federation of Avicultur...




Birds By Joe LLC
1309 Bound Brook Road
Middlesex, NJ 08846
732-764-BIRD(2473)



We are a fully licensed, Limits & Liability Corporation dedicated to raising happy and healthy exoti...




Melzano's Parrot Place
San Diego, CA 91977
619-456-0785



We offer hand raised parrots raised in our home. We have over 80 species of parrots and ship nationw...